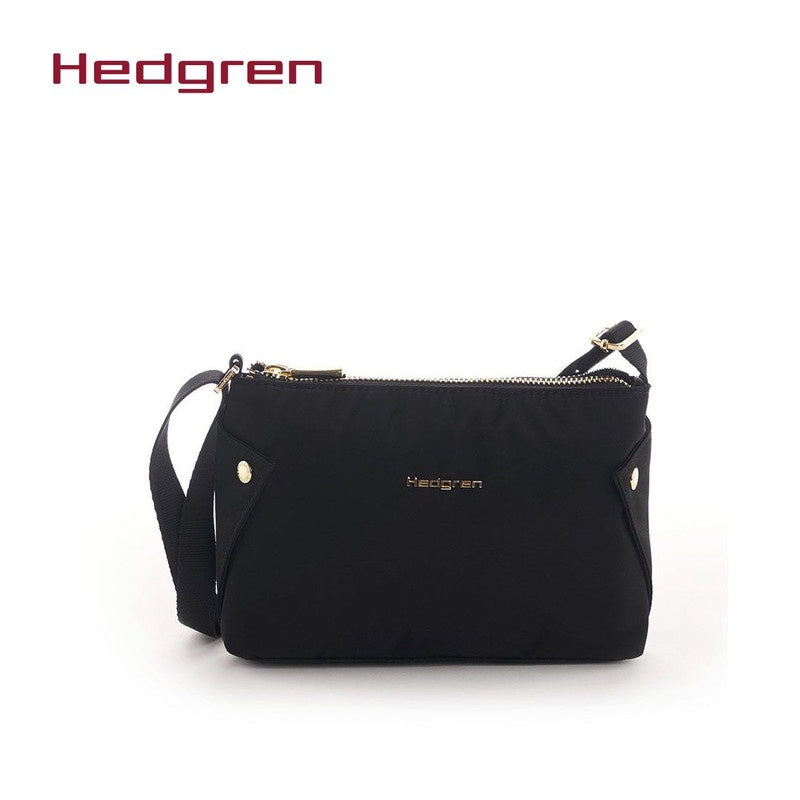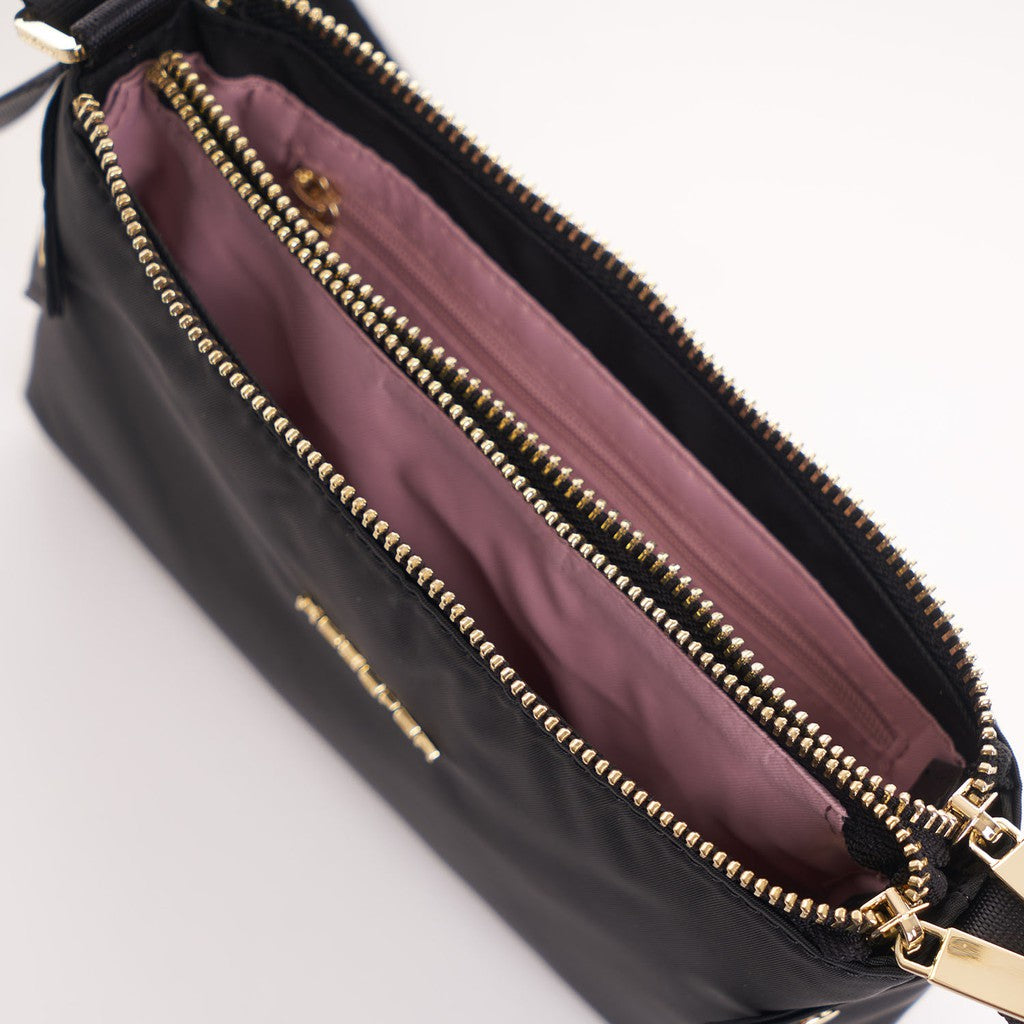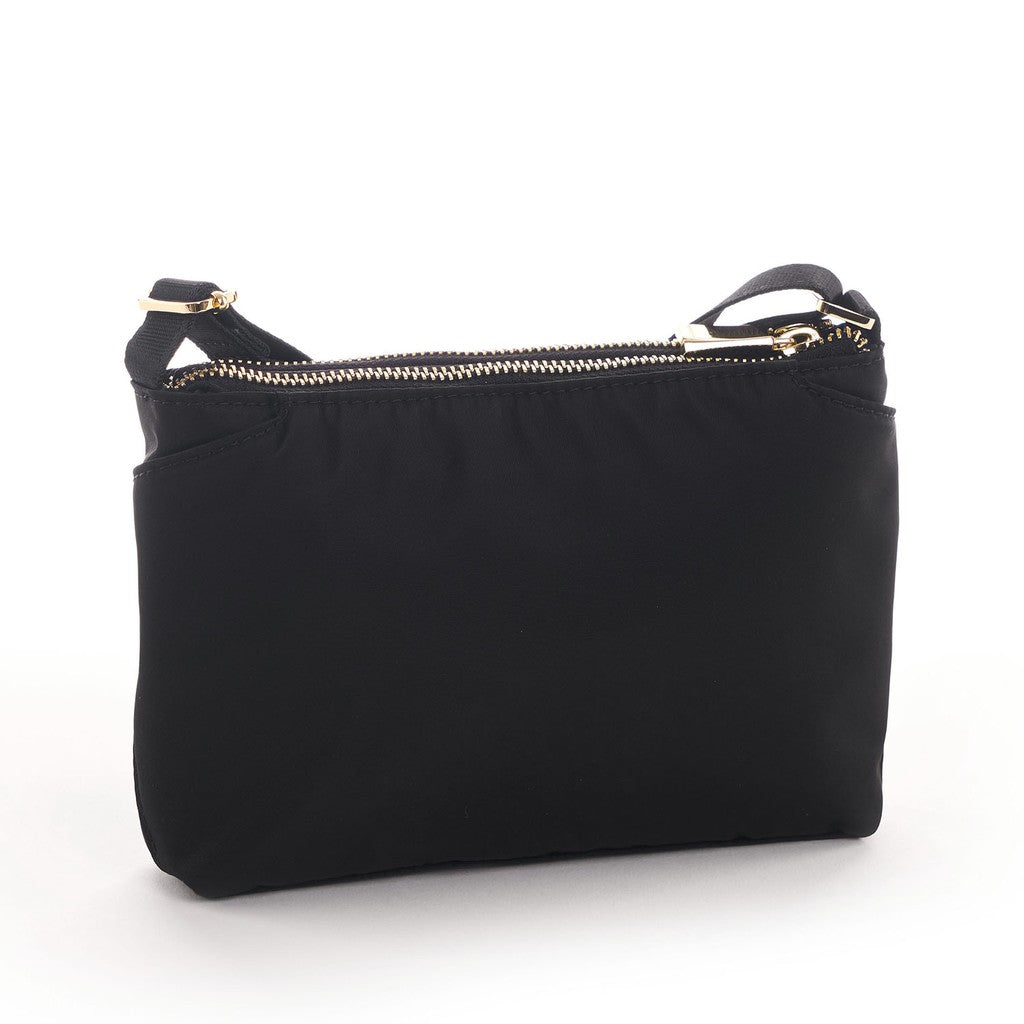 Hedgren Triangular S Women Crossover - Black SS20
Rp 569.430
Regular price
Rp 999.000
off
Hedgren Triangular S Women Crossover - Black SS20
Rp 569.430
Regular price
Rp 999.000
There are three sides to the premium Triangular crossover bag! On the one hand, you have innovative style and design for a luxury timeless look. On the other, you have pockets-a-plenty to keep you organized and in control. Finally, comfort is key with lightweight, balanced construction. The elegant flat crossover bag effortlessly distributes weight across the body, while the shoulder strap is adjustable for a perfect fit. The water-repellent material protects the contents and zippered compartments keep everything tidy and safe. The premium appearance comes courtesy of beautiful split leather accents and gorgeous light gold hardware.
INTERIOR FEATURES
*Front zippered compartment has open slip pocket and key leash
*Back zippered compartment has zippered pocket
EXTERIOR FEATURES
*Adjustable shoulder strap
*Two zippered pockets
*Split leather accents and gold tone hardware
Materials: Polyester
Dimensions: H:14,5 cm D:3 cm W:22 cmSyarat & Ketentuan:
Mohon untuk direkam pada saat membuka paket.
Pengajuan komplain dengan alasan cacat, rusak atau jumlah pesanan tidak sesuai, wajib menyertakan video unboxing.
Video must be provided while unboxing/unpacking the items. No video, no return, no refund.